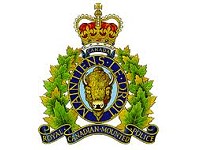 RCMP Media Release |
UPDATE
Late on October 3, 2012, the 26-year-old driver from Swan River succumbed to his injuries.
__________

September 30, 2012:
At about 1:40 a.m., Sunday morning, September 30th, Swan River RCMP attended the scene of a single vehicle collision at the corner of Main Street and Highway 83 in Swan River.
It appears the driver and lone occupant was northbound into Swan River at a high rate of speed and failed to negotiate the eastbound merge lane onto Main Street from Highway 83.
The driver lost control of his 1994 Pontiac Grand AM, drove over the boulevard and struck a metal light standard .
A Swan River man, age 26, was transported to the Swan Valley Hospital and later life flighted to Winnipeg in critical condition.
Swan River RCMP, an RCMP Traffic Collision Analyst and member of the RCMP Criminal Collision Investigation Team are conducting a joint investigation.
The driver was not wearing a seatbelt and speed was a contributing factor in the accident.
The investigation continues.