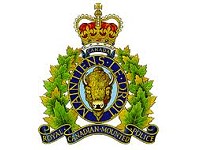 RCMP Media Release | On September 20, 2012 at about 6:00 pm, the Swan River RCMP were dispatched to a call of an erratic driver near the Provincial Building in Swan River, Manitoba.
Through investigation it was found that a 2007 Chevrolet Silverado had struck a flag pole and a hydro pole (at the Provincial Building), knocking both to the ground.
Police and Manitoba Hydro had attended the scene.
Travis John Bell (22 year old, male) of Birch River, Manitoba has been charged with Dangerous Operation of a Motor Vehicle, Impaired Operation of a Motor Vehicle, Uttering Death Threats, and for breaching conditions of a Recognizance.
Bell was held in custody. Remand to September 24, 2012, in Swan River Provincial court.
No further information is available at this time.