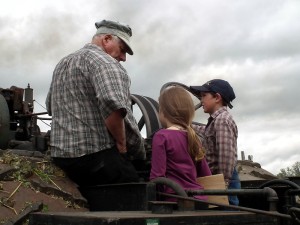 ValleyBiz Story |
The Harvest Festival on August 26, 2012 at the Swan Valley Historical Museum is an annual celebration of our history.
It provides an opportunity to reflect on days gone by and stoke the interest of younger generations.

Click any picture for a larger version.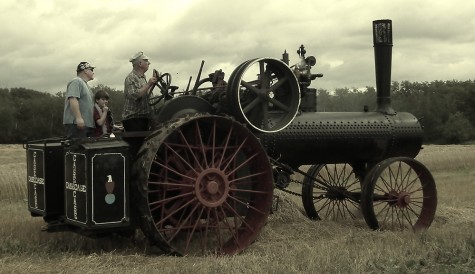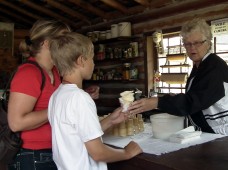 The kids enjoyed simple pleasures …
Ice cream cones from the old general store were a savoury treat.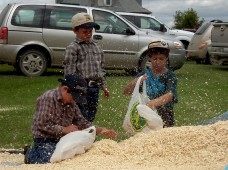 Wood shavings from the planer mill provided great entertainment value.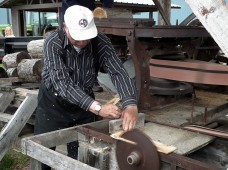 Shingles from the shingle mill were collected as souvenirs …
… and one of the demonstrations improvised to turn them into personalized treasures.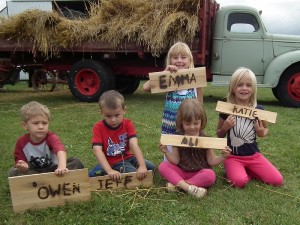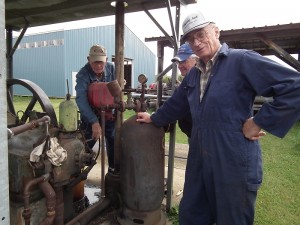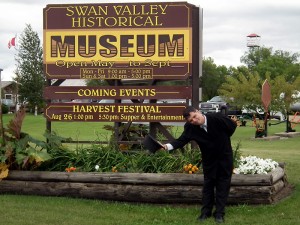 Gord was manning the gate again this year, ready with the tip of a hat.

If you missed our article on last years Harvest Festival, you can view it here.