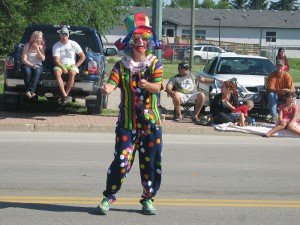 The annual Chamber of Commerce Parade marks the start of a weekend of family fun and excitement at the Northwest Roundup and Exhibition.
10am – the stores are closed, the streets are lined and people anxiously await the first glimpse of the parade.
Click any picture for a larger version.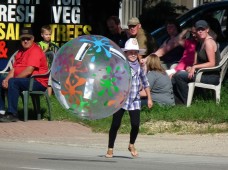 The parade is an interactive experience for kids – dashing for goodies, kicking giant beach balls, greeting mascots, and singing and dancing with the music.
Many know there is a good chance you will "get wet" at the parade – and actually look forward to it.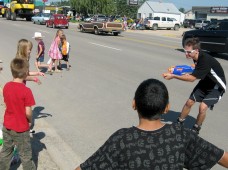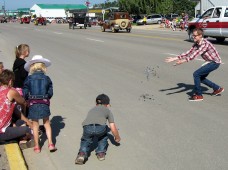 Kids scramble to pick up candy and other treasures handed out and tossed about by parade participants.
Each year it seems a larger bag is needed to stash the haul collected.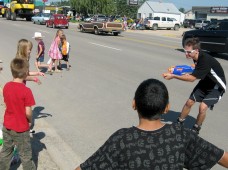 The route is packed with people of all ages gathered to enjoy the parade.
The familiar sight of the RCMP marks the start of the parade.