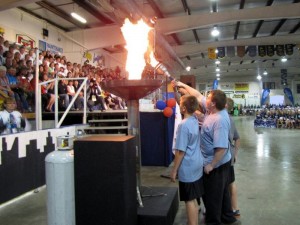 ValleyBiz Story |
Hosting the 2012 Power Smart Summer Games provided the Swan Valley with the opportunity to show thousands of visitors just what we are made of and the Valley didn't disappoint.

Click any picture for a larger version.
The Opening Ceremonies at the Swan Valley Centennial Arena, provided a high energy start to the games.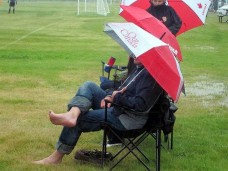 With every detail of the games planned, volunteers were faced with complications caused by the one thing outside of their control … the weather. Rain caused some events to be delayed or cancelled on Monday, while others continued in the rain.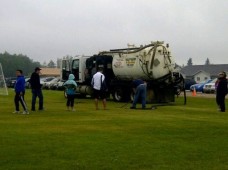 With a little ingenuity and a whole of lot of get er done, volunteers, parents and community members pulled together to help get the athletes back into competition as quickly as possible.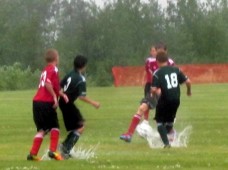 Although the fields were still quite wet, soccer was able to get started Monday night.
Baseball had to wait until Tuesday but was extended into the evening with the last game beginning at 8:30 pm.
Entertainment at the outdoor festival site was the perfect end to a day that brought out spectators of all shapes and sizes.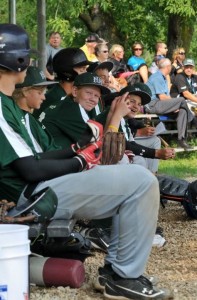 Wednesday delivered hot, sunny weather and, with it, lots of excellent competition, great sportsmanship and the arrival of the second phase of athletes.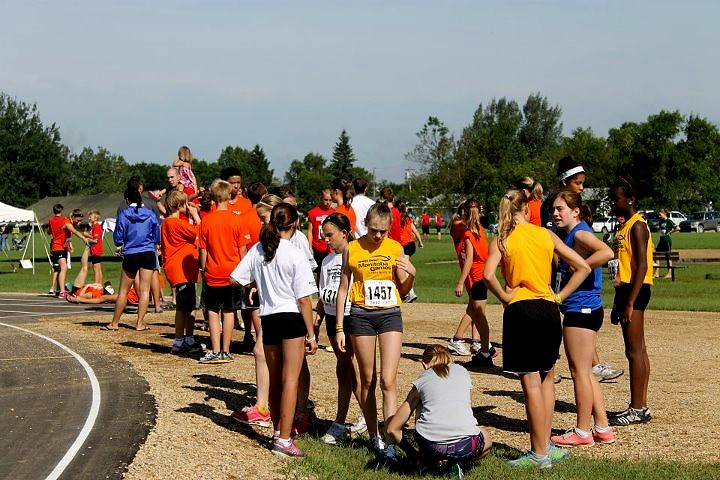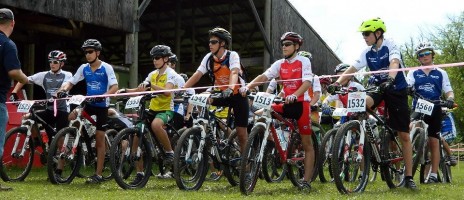 Unfortunately, following record level rainfalls, a lift station pump failure led the Town of Swan River to declare a State of Local Emergency and call for reduced water consumption. The day ended with a bang as a severe thunderstorm crashed down on the Valley.

Septic trucks worked throughout the day Thursday to manually keep waste levels under control.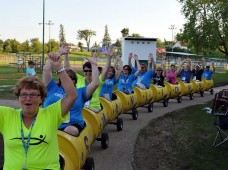 With provisions made for athletes' showers, beautiful weather, and another great day of competition, spirits were hight at the festival site.
Games organizers kicked back, enjoying a ride on the Bowsman Lions Train.

Athletes enjoyed sunny skies during their two final days of competition on Friday and Saturday. On the entertainment front, the Festival site in the park was rockin' Friday night with a night concert and adult lounge..
Athletes, coaches and other participants commented on the fantastic food, awesome youth entertainment and friendly, accommodating volunteers.
The 2012 Manitoba Summer Games ended on a high note providing a memorable experience for all those involved.
Pictures courtesy of Sport Manitoba and ValleyBiz