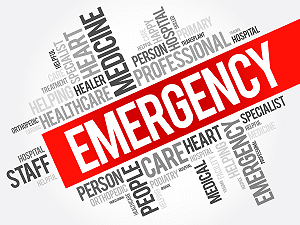 ValleyBiz Story |
On the morning of April 1, 2012 Bill Gade, owner and radio personality of CJSB / CJ104 radio put the lives of Swan Valley residents at risk with a news update that broadcast inaccurate information on air multiple times throughout the morning.
Gade reported that the Swan River Hospital would only be providing medical services between 8am and 8pm daily. Gade also fabricated a comment from the Health Authority stating that ambulance services were also reduced to 12 hours a day.
In actual fact both the hospital and ambulance services remained available 24 hours a day, 7 days a week.
Click here to listen to Gade's broadcast.*
The fact that the broadcast was an April fools joke was not revealed until many hours later – something many listeners would not have heard.
It is not difficult to understand the gravity of someone in a medical emergency not calling 911 and instead driving for close to 2 hours to reach the next available health facility.
Section 430 of the Criminal Code of Canada states that, "Every one who commits mischief that causes actual danger to life is guilty of an indictable offence and liable to imprisonment for life." It is difficult to understand why Mr. Gade has not been held accountable for his actions. In Canada there is no statute of limitations for indictable offences.
*Broadcast used under Canadian Copyright Act Fair Dealing provision for news reporting.
This article posted on ValleyBiz.ca on August 25, 2018. The article has been published in our timeline according to the date of the original incident as part of a historical record of events.