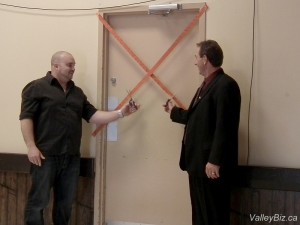 Province of Manitoba Media Release
April 12, 2012 |
A new food-processing centre is part of a one‑year pilot project that will provide entrepreneurs from northern communities with the opportunity to test and develop food products for commercial markets,
Agriculture, Food and Rural Initiatives Minister Ron Kostyshyn announced at the opening of the facility here today.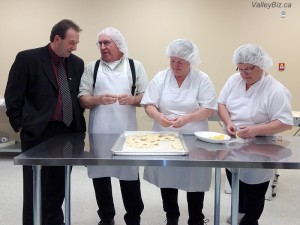 "New food and beverage products are the seeds that launch new business opportunities and the development of this centre creates the perfect environment for these ideas to grow," said Kostyshyn. "This new centre allows the development of products closer to home."
New and experienced entrepreneurs can rent space in the centre which is located in the War Veterans Community Hall. The kitchen meets the standards required by public health inspectors for a commercial kitchen. The Manitoba government will provide permits for food processors using the facility to manufacture their food products.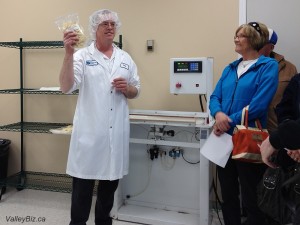 Provincial staff based in the community will offer marketing and business support to clients and the Food Development Centre in Portage la Prairie will also offer fee-for-service consultation, the minister said.
Beyond small-scale product testing, this food-processing centre can also accommodate the production of larger quantities of new products to meet the demands of test marketing.


Commercial‑size mixers, kettles, a walk-in cooler and freezer, and a sheeter for rolling dough and pasta products are all part of the new centre.


The minister noted the new facility will bring economic benefits beyond food production. The War Veterans Community Hall will earn revenues from clients who rent the food-production space and other organizations that rent the hall for local functions such as feeding the 1,800 athletes who will be in Swan River this year for the Manitoba Summer Games. This additional income will help with the maintenance costs of an important community building, said Kostyshyn.