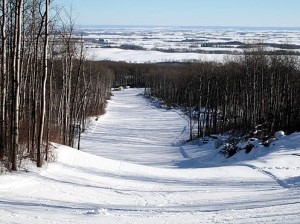 ValleyBiz Story |
With the snow gone and signs of spring popping up, skiing and snowboarding may be the furthest thing from your mind, but not so for the dedicated members of the Thunder Hill Ski Club.

Pictures courtesy Thunder Hill Ski Club
As one of only a handful of non-profit ski hills in Canada, the Thunder Hill Ski Club is a real success story. The ski hill is debt free, employs 22 seasonal staff and topped 3,000 skiers this year.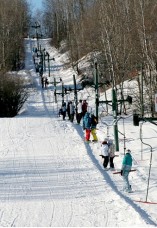 Developed as a centennial project by the Benito Elks club in 1967, many generations of Valley residents have learned to ski at Thunder Hill.
This tradition continues through the club's school skiing program, which allows students from across the Valley as well as those from
The Pas and Saskatchewan to have the opportunity to enjoy downhill skiing and snowboarding as part of their physical education activities.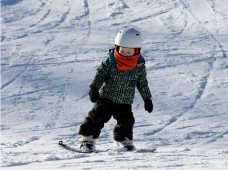 The Thunder Hill Ski Area is used for skiing, snowboarding and snowmobiling in the winter and hiking, horseback riding, and mountain biking in the summer and is the venue for 2012 Power Smart Summer Games Cycling event.
Since the club was restructured in 2000 approximately $750,000 has been invested into the development of the ski hill with many improvements and upgrades made to the facilities and equipment. In 2009 the club embarked on a two-phase development project to expand the ski area and replace the existing t-bar lift.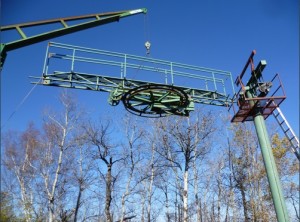 During Phase 1, an additional 450 meter long T-bar was installed, increasing the vertical drop from 250 to 400 feet and providing access to the expanded ski area with runs as long as 3/4 of a mile.

Phase 1 has been club funded and community supported and thanks to the tremendous support from volunteers and businesses the new ski area is expected to be open for the 2012/2013 season.
Phase 2 of the project will see the replacement of the existing t-bar which has been in operation since it was installed – used – in 1977 as well the acquisition of some additional equipment and required structures.
An additional $350,000 is required to complete the project. The Thunder Hill Ski Club has already secured $200,000 in funding and hopes to raise the additional $150,000 soon so the project can be completed prior to the 2012/2013 season.
Once the development project is complete, the Thunder Hill Ski Club intends to actively market the facility as a weekend destination.