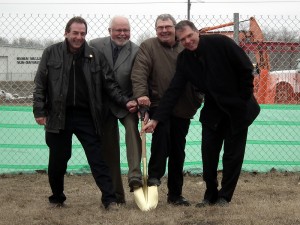 ValleyBiz Story |

On Friday, March 23, 2012 an official sod-turning ceremony took place at the construction site for the Swan Valley Recreation and Wellness Centre.


Sod-turning honours went to Ron Kostyshyn (Agriculture, Food and Rural Initiatives Minister) Robert Sopuck, (Member of Parliament for Dauphin—Swan River—Marquette) Glen McKenzie (Mayor of Swan River) and Tom Hamilton (Richardson International).
Prior to the sod turning it was announced that the name of the Recreation and Wellness Centre would be the Richardson Recreation and Wellness Centre in recognition of their $250,000 donation towards the project. Tom Hamilton, on behalf of Richardson International presented a cheque in the amount of $250,000 to the Town of Swan River.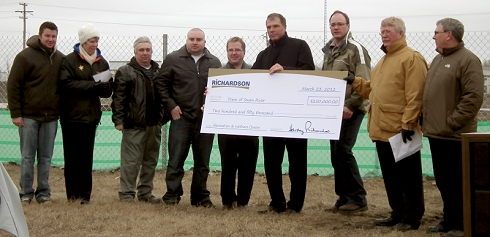 "The Town of Swan River is excited to have the Recreation & Wellness Centre Project move forward," said Mayor Glen McKenzie. "A great many people have put a lot of time and effort into this project and they are to be commended for their efforts."