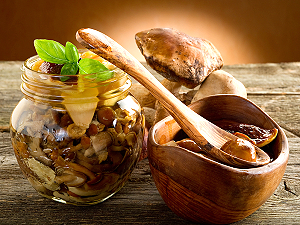 ValleyBiz Story |
A fully licensed and inspected commercial kitchen meeting Provincial food safety standards, will soon be available in Swan River on a fee-per-use basis.


The Food Processing Centre is an initiative of the Veteran's Community Hall with funding from the Government of Manitoba and will be available for use by entrepreneurs looking to start a food processing business as well as by individuals and organizations who may require access to a larger food preparation facility from time to time.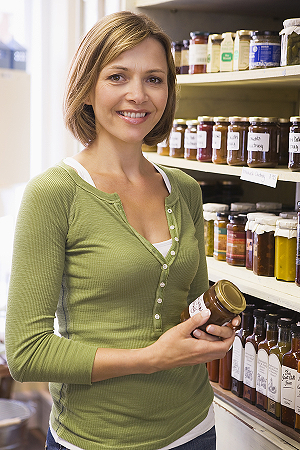 Do you have an original family recipe you would like to see on store shelves?
Are you already producing a food product on a small scale but lack the space and equipment to expand?
Would you like to take your food product to a larger market but are unsure of where to start or how to navigate the regulations and requirements?
The new Food Processing Centre in Swan River has been designed to address these needs.

Canned, packaged or frozen foods including jams, jellies, sauces, baking and meats are just a few products that would be well suited for production through the Food Processing Centre. Assistance with requirements such as shelf-life testing, nutritional labelling and recipe formulation is available through the Food Development Centre in Portage.
A walk-in cooler and walk-in freezer were installed on February 13, 2012 in preparation for the opening of the Food Processing Centre.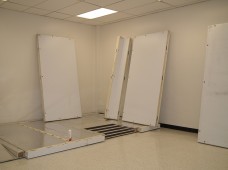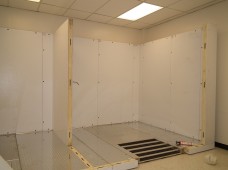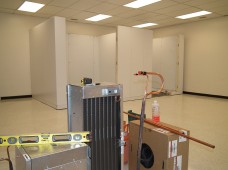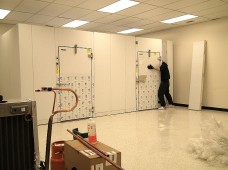 Click any of the above pictures for a larger version.
The equipment was sourced through Russell Food Equipment and installed by K-Mar Mechanical Services with assistance from local trades, Riddell's Plumbing & Heating and D&S Electrical.
For entrepreneurs who demonstrate a desire to operate a viable, ongoing business, the Province of Manitoba may also be able to provide access to additional equipment required for the production of the food product.
On February 22, 2012 Sign Here installed the new Food Processing Centre sign on the front of the Veteran's Community Hall.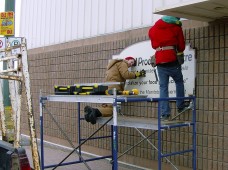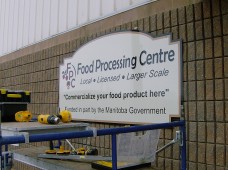 Click any of the above pictures for a larger version.
Although the Food Processing Centre will not be open for a few months, it is not too soon to start making arrangements. To discuss your food idea and requirements, contact:
Trevor Barkman, Business Development Specialist
Manitoba Agriculture, Food and Rural Initiatives (MAFRI)
Swan River GO Centre
204 204-281-2731.