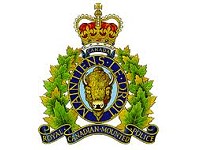 RCMP Media Release | On February 20, 2012, at about 4:00 pm the Swan River RCMP executed a CDSA (Controlled Drugs and Substances Act) search warrant at a residence in Swan River, Manitoba.
Investigators discovered approximately 198 grams of marihuana, various drug paraphernalia, a prohibited weapon (brass knuckles), and $22,000.00 worth of cash.
The drugs seized has an estimated street value of $4,000.00.
37 year old Calvin Dale HAY (of Swan River) has been charged with Trafficking in a Controlled Substance, Possession of a Controlled Substance, Proceeds of Crime, Possession of a Weapon Dangerous to the Public Peace, and Possession of a Prohibited Weapon.
HAY had been remanded into custody to appear in Dauphin Provincial Court on February 21, 2012. HAY was granted a bail application and has been released.
No further information is available at this time. Police continue to investigate.