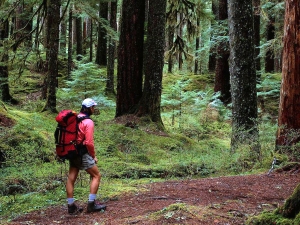 Submitted by:
Barry Waito |
Free Introductory Session on Adventure Hiking
(day trips, weekend or longer)
Are you interested in hiking?
This session will provide useful information about hiking for novice to advanced hikers, including; how to plan for a hike, tips on clothes and equipment, food and packing tips, and safety and environmental awareness.
If there is enough interest there will be more in depth sessions planned through the winter, along with guided hikes this winter, spring and summer.
Date: Feb. 13, 2012
Time: 7:00 pm – 9:00 pm
Place: L-P Canada boardroom
Westwood Road
Register: Barry Waito 525-2421