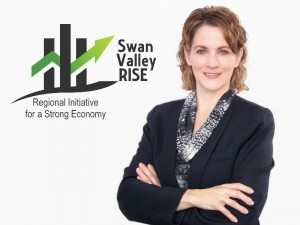 Submitted by:
Swan Valley RISE
(204) 734-3668 |
Swan Valley Regional Initiative for a Strong Economy (RISE) is pleased to announce the appointment of Shauna Klekta as the Economic Development Officer for the Swan Valley.
The Economic Development Officer sets the tone and direction for economic growth and opportunity within a community. Hiring an individual with the background and skills to deliver positive results is essential in achieving success.
Shauna brings to this position many years of successful business development experience. She previously held the position of Managing Director with a financial services startup company in Manitoba. Over the 4 year period she managed operations, the company grew to $2 billion in assets under administration and increased staffing from 5 to 50 to support the addition of 170 independent financial advisors across Canada.
Shauna grew up in the Swan River Valley and currently resides here with her husband and 2 children.