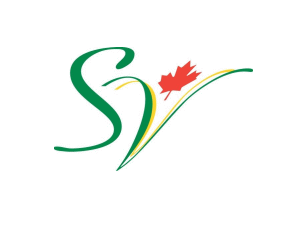 The Swan Valley Chamber of Commerce Executive met on January 5th , 2012 at the Chamber of Commerce Board Room.
The minutes of the December 1, 2011 meeting were reviewed and approved.

President Wayne Grier reported that the Chamber made a presentation to the Highway Traffic Board Hearing on the Chamber's concern regarding the location of the Proposed Recreation and Wellness Centre and its close proximity to Highway 10 North.
Bev Potten reported that the planting of the flower baskets will be divided up between all 4 greenhouses that are members of the Chamber of Commerce.
The financial report for November was adopted. We have a few more advertising expenses to come in yet for 2012.
The updated budget was presented.
Heather Provencher and Don Declercq were nominated as directors.
Future 3 M Meeting (Monthly Members Mixers) times and hosts were discussed. Albert Outhwaite from Rona volunteered to host in January- Date to be announced. Kevin Neely from Merv's will host in February and Heather Provencher from Spruce Country Computers and Bev Potten from BeeGees will host in March.
The Chamber is looking at providing its membership with workshops presented by MTEC (Manitoba Tourism Education Council). Thoughts were to host both a morning and afternoon session and have the facilitator travel in and out the same day on Perimeter Aviations Scheduled Flights. This will pend on both Perimeter's and the presenter's schedule.
Jack Dyck with MB Employment and Training invited the Chamber to attend a meeting on Monday, January 9th to discuss possible local training initiatives. Wayne will attend meeting.
Trevor Barkman with the Go Team has invited the Chamber to attend and take part in the Advisory Council workshop on January 12th, Wayne will attend meeting.
A number of invoices were presented for payment;
MB Chamber of Commerce membership fees $1228.00, Advertising in Parkland Tourism Guide $244.19, Parkland Tourism 2012 membership fees $65.00.
The directors feel the Chamber needs to do what it can to support Perimeter Aviation as it's a valuable resource for our everyone in the Valley. A meeting will soon be set up with Perimeter Aviation and the Swan Valley Airport Commission to discuss future scheduled airline service to the Valley. It was pointed out that the current scheduled airline service is a use it or lose it scenario. All Valley residents are encouraged to do their utmost to inform and encourage the ongoing use and support for this service.
Membership renewals will be sent out in January.
A discussion took place on how the Chamber could work with other committees, towns and municipalities to create a better working relationship with them for the betterment of the Valley community. This is an ongoing issue and will be discussed again at future meetings.