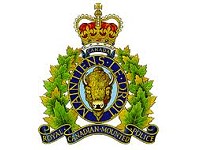 RCMP Media Release |

The Christmas Check stop program will begin at noon on Friday December 2nd, 2011 and will continue to midnight on January 1st, 2012.
As we approach the holiday season Swan River RCMP will through visibility, education and enforcement get the message out to the motoring public of the Swan Valley in an effort to reduce the number of injuries and deaths on our roadways.
All Traffic Services Units and All Detachments in Manitoba will be participating in the program.
The Christmas Check Stop Program remains focused on "High Risk Drivers" – IMPAIRED DRIVING by the detection of alcohol and substance abuse impaired drivers, and drivers and passengers who fail to wear seatbelts through detection at check stops as well as during other regular patrol duties.
The Christmas/New Years check stop program has the goal that Manitoba's roads are the safest in Canada and that everyone has a safe and happy Christmas and New Year.