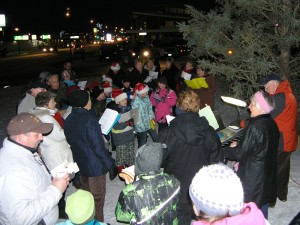 Pictures by: Wayne Grier
and ValleyBiz |
There was a great turnout for the Kickoff to Midnight Madness on Saturday, November 26. While the event marked the start of one of the busiest nights for local retailers it was also a great way to get into the holiday spirit.
Click any of the pictures for a larger version.
The event was great place to spend some time with family and friends.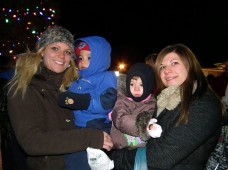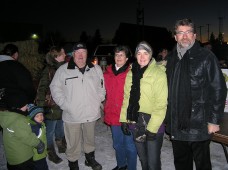 The sound of carolling led by the Taylor School and United Church Choirs added some traditional Christmas charm.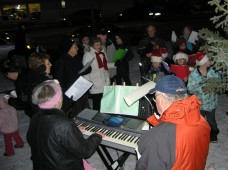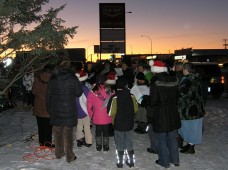 Kids and kids at heart took a turn on Santa's lap.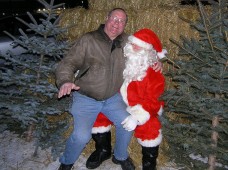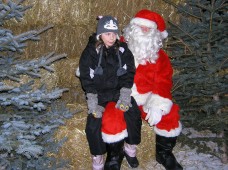 Hotdogs and Hot Chocolate were served up for $1 each with proceeds going to the Christmas Cheer Board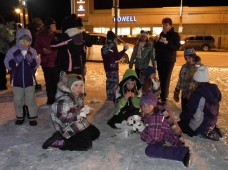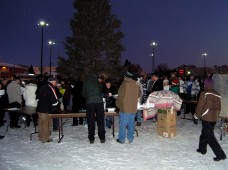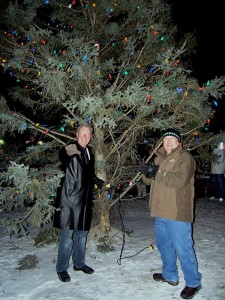 At 6:00pm everyone gathered around the Christmas Tree as Chamber of Commerce President, Wayne Grier and Mayor Glen McKenzie led the countdown to the lighting of the tree and the start of Midnight Madness.