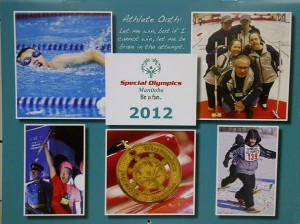 Submitted by: Bev Lumax |
Special Olympics Parkland Region will be offering Lottery Calendars for sale again this year.
Cost of these calendars is $20.00.
Action photos of Athletes from around the province grace the monthly pages, with our own Parkland athletes featured the month of November.
A one day blitz will be held at the
Swan Valley Coop
Friday Oct 7th
9:00am – 6:00 pm.
Or contact Bev Lumax
Parkland Regional Team Leader
525-4808
These make great Christmas gifts!