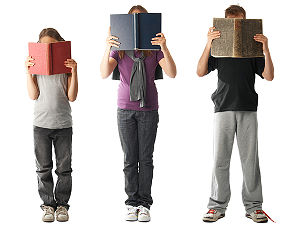 ValleyBiz Story |
The Swan Valley Human Library is currently recruiting Living Books.
If you are interested in telling individuals in the community about a life experience or special interest …
You Are A Book!
The Swan Valley Human Library will be taking place in 2012 in Swan River from January 12 – 14 and in Benito on February 7 and 11. According to event organizers, the event is "an opportunity to make new friends and connect in conversation with people in your neighborhood." During the event people in the community will have the opportunity to "check out" a Living Book. The Book will have the opportunity to tell their story and the borrower will have the opportunity to ask the Book questions.
Books can be about anything: your history in the Valley, family background, hobby, career, vacations or other interesing experiences. Human Library organizers will meet with the Books in advance to provide coaching and scripting assistance so the Books will be comfortable telling their story. Books are volunteers and organizers will schedule the availability of the Books according to the time they are able to commit.
To volunteer to be a Book, or to recommend someone who you think would be an interesting Book, please leave a message for Shelley Cotten at
734-3880.