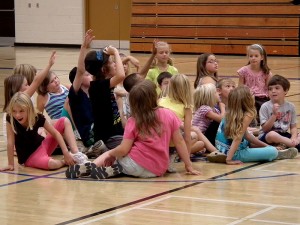 ValleyBiz Story | Over 30 kids participated in PhAT Camp this past week. The week long Physical Arts Training Camp presented by XCOMPANY promotes community-building and values through the arts, physical education, martial arts & fitness programs.

During the week the kids worked on developing their performance skills and had a lot of fun in the process. From Cheer and Choreography to Stage Combat and Extreme Dance Combat, there was something for everybody.
Click any of the pictures for a larger version.
Caitlin Stewart, Madeline Stewart, Rylee Cockburn, Kierstin Griffith and Jillian Hrycyk took part in a Flash Mob (a group of people who assemble suddenly in a public place to perform a brief unusual act for the purposes of entertainment or artistic expression) at Extra Foods.
The girls were a little nervous, but afterward, thought it was "really fun".
An end of the week recital provided the kids with the opportunity to share their hard work with their families and others from the community.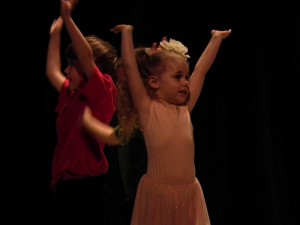 "Everybody say, Awwe" is how the Movement-X group of 3 to 5 year olds was introduced. Their performance did not dissappoint and they definitely maxed out the cuteness scale.






Other performances included Break Dance, Cheer, Hip Hop, Jazz, Choreography, Theatre and Extreme Dance Combat.
If you enjoyed this story,
Tell a friend today,
About ValleyBiz.ca