ValleyBiz Story | The Gateway Valley Inn held their 6th annual Show & Shine car show on Sunday, August 14. The afternoon also included live entertainment and a barbeque with proceeds going to the Benito Vesselli Ukrainian Dancers.

Click any of the pictures for a larger version.
Many stopped by to check out the cars and stayed to enjoy the beautiful sunny afternoon with good food and the company of friends and neighbors.
When the votes were all counted, the results were: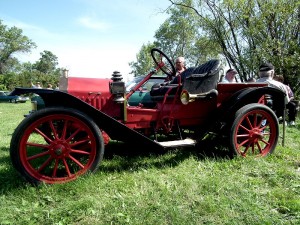 1st Place: Julien Cotton
1908 Brush Model
2nd Place: Cheryle Zbirun
1981 Chevy Camaro
3rd Place: Tie
Cliff Kooistra
1956 Meteor Crown Victoria
Ron Rogalski
1968 Chevy Camaro







If you enjoyed this story,
Tell a friend today,
About ValleyBiz.ca