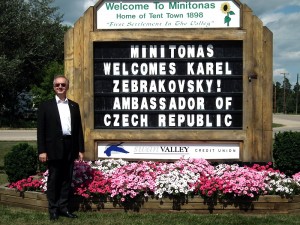 ValleyBiz Story | The Ambassador of the
Czech Republic,
Karel Zebrakovsky was in Minitonas yesterday along with Dauphin-Swan River-Marquette MP Robert Sopuck to tour the area and meet the people of the community.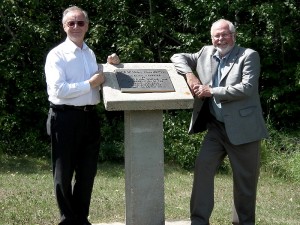 Sopuck, the second MP of Czech extraction in Canadian history, contacted the Czech embassy shortly after he was elected and Zebrakovsky says he is grateful to Sopuck for the opportunity to meet so many interesting people.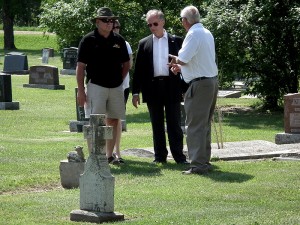 The visit included a trip to the Minitonas Cemetery, where many Czech names were noted on the headstones, and a stop at the Tent Town Cairn commemorating the Valley's first settlement. Zebrakovsky was impressed by how well the community spaces were cared for and maintained.
During the afternoon, many local Czech families gathered at the Minitonas Town Hall to meet the ambassador. Zebrakovsky commented that he did not expect to see so many people and that he was impressed by how fluently they spoke in Czech even though most had lived here their whole life. Sopuck remarked that it was a real opportunity to learn about the past and also the present as they discussed world trade, science and technology, education and the current connections between Canada and the Czech Republic.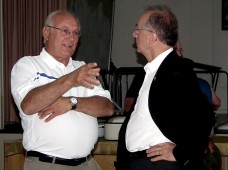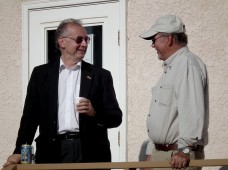 Later, during a community barbeque, Mayor Henry Barkowski recounted a special encounter during their stop at the Holmstead Emporium where they met a 4th generation valley resident of Czech descent. Sidney is the son of Meghan & Roy Nemetchek and grandson of Gary Nemetchek.
Zebrakovsky spoke openly with many of the people in attendence and the community left a strong positive impression on him. He expressed that it is not important what language people speak as long as they are willing to work together and cooperate and that he felt this is a community that works together and cares about each other.