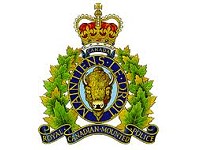 RCMP Media Release | On July 30, 2011 at about 11:00 pm, Swan River RCMP, Pine River Fire Department and Parkland EMS responded to a fatal motor vehicle collision.
A 1999 Oldsmobile Alero was traveling East bound on highway #20 when this vehicle struck a horse approximately 5km East of Cowan, MB. The 17 year old male driver from Pine Creek First Nation, Manitoba was pronounced 'deceased' on scene. The three passengers (15 & 16 year old youths & a 30 year old female) were transported to the Swan Valley Regional Health Centre. The 30 year female from Camperville, Manitoba was subsequently Life Flighted to the Winnipeg Health Sciences Centre and is in stable condition.
The deceased's name is not being released.
RCMP Swan River Detachment continue to investigate with the assistance of the RCMP Traffic Collision Analyst. Alcohol is not considered a factor. It is believed that the driver was not wearing a seat belt.