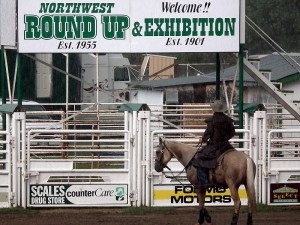 ValleyBiz Story | The Grandstand action got underway at the 2011 Northwest Roundup and Exhibition in Swan River this evening. The Pony Chariots were up first and after a short intermission came the Pony Chuckwagons …
and the rain.

Just as the first race was about to get underway, a downpour swept over the grounds. The race proceeded as the rain continued for about 15 minutes leaving the track slick and the drivers muddy.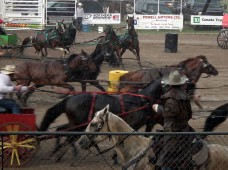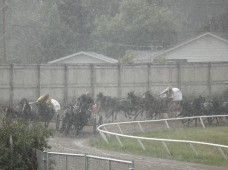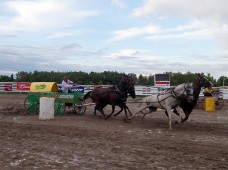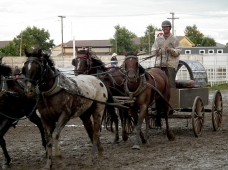 The rain cleared, the crowd cheered and evening set on Day 1 of the Northwest Roundup and Exhibition with sun in the forecast the next 3 days.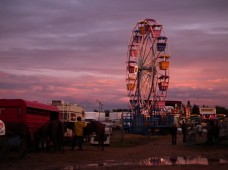 Click any of the above pictures for a larger version.
Click here to see all our articles on the Swan River Northwest Roundup and Exhibition including pictures from the parade, rodeo grandstand, exhibits and more.
ValleyBiz.ca
Tell a friend today!