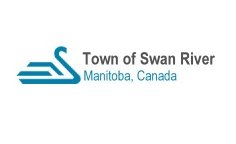 The Council of the Town of Swan River held a special meeting on Monday, July 11, 2011 at 5:30 p.m. in the Town Council Chambers with Mayor McKenzie presiding and Councillors Bobick, Friesen, Scales, Jacobson present.
Councillors Sakal and Delaurier were absent but gave permission for the meeting to proceed in their absence.
Minutes:
1. Bobick
Friesen
RESOLVED that the Agenda for the July 11th, 2011 Special Meeting of Council be adopted as received.
Carried:
2. Scales
Friesen
RESOLVED that Louis Delaurier be hired as the Project Manager for the Municipal Office Building Project as outlined in Schedule 'A' attached.
Glen McKenzie Yes
Don Bobick Yes
Brent Scales Yes
Lance Jacobson Yes
Phylis Friesen Yes
Jason Delaurier Absent
Jason Sakal Absent
Carried:
3. Jacobson
Bobick
RESOLVED that the Municipal Office Committee be authorized to proceed with a Request for Proposals for a Prime Consultant for the Municipal Office Building Project.
Carried:
4. Scales
Jacsobson
RESOLVED that Glen McKenzie, Lance Jacobson and Jason Delaurier be appointed to the 'Planning for the Future Committee'.
Carried:
5. Jacobson
Scales
RESOLVED that this meeting now adjourn.
Carried: