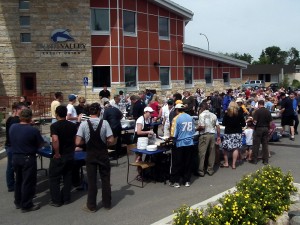 The Swan Valley Credit Union held its 58th Anniversary Beef on a Bun Luncheon on Friday, July 8th with all proceeds shared equally between Swan Valley Food Bank, Swan Valley Animal Protection League, SVRSS Envirothon Team and Swan River Valley Health Auxiliary.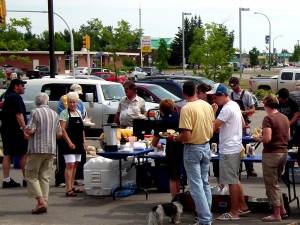 A total of $566.00 was raised and donated to each of the organizations. Non-perishabale food items were also collected on behalf of the Swan Valley Food Bank.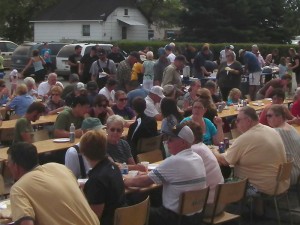 Approximately 440 people from the community stopped by for lunch and enjoyed some friendly conversation on the beautiful sunny day.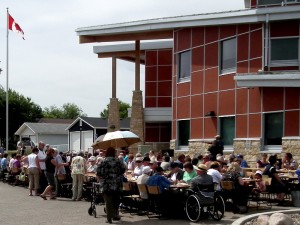 Click on any of the pictures for a larger version.