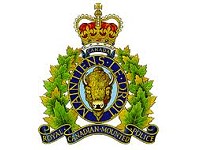 RCMP Media Release | On May 24th, at about 6:00 p.m. Swan River RCMP and Swan Valley EMS (ambulance) responded to an Assault with a Weapon near the Taylor School in Swan River, Manitoba.
A physical altercation between two male youths escalated where one youth produced a knife and caused non-life threatening injuries to the other male youth.
The injured youth was transported to the Swan Valley Health Centre by ambulance, and was treated & released that same night.
The accused male youth has been located, arrested and released with conditions, by a local Staff Justice of the Peace.
A 14 year old male youth resident of Swan River, Manitoba has been charged with:
1) Assault with a Weapon
2) Possess a Weapon Dangerous to the Public Peace
The Accused is scheduled to appear in Provincial (Youth) Court in Swan River on June 15th, 2011.