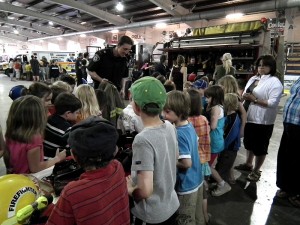 ValleyBiz Story | On Thursday, May 19 students from schools around the Valley attended Emergency Services Day at the Swan River Centennial Arena.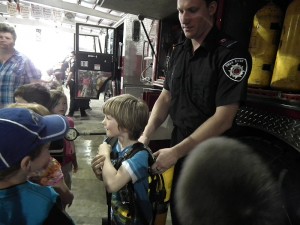 Emergency Services personnel from the Swan River Fire Department, Swan Valley EMS, RCMP and Manitoba Conservation were in attendance along with their Emergency Service vehicles and equipment. The workers did an excellent job explaining their roles, patiently answering many questions and listening as students relayed their own related experiences.
Fire Fighters explained the importance of various types of rescue gear and assited students in testing out various items.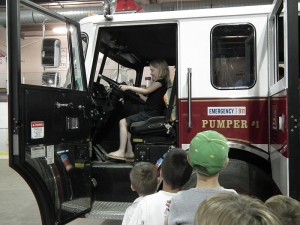 Kids lined up for a chance to "drive" the fire truck.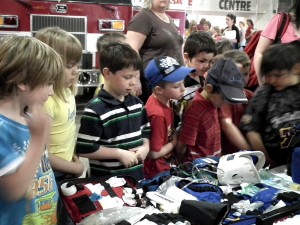 EMS Medical Supplies were given a thorough inspection.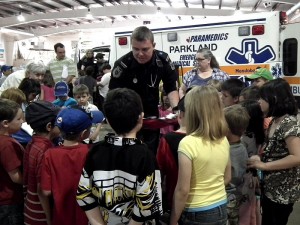 Kids listen intently as a Paramedic explains how needles are used to save lives in emergencies.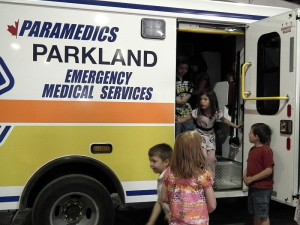 The stop at the EMS station concluded with a tour through the Ambulance.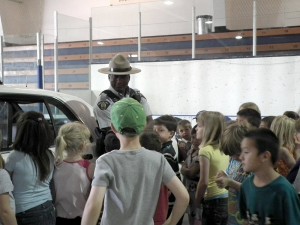 Students eagerly participated with an RCMP Officer in a discussion about when to call 911.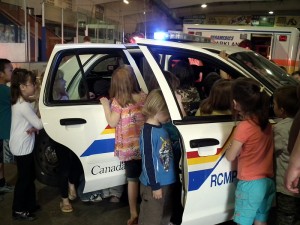 The opportunity to closely inspect a police car was not passed up.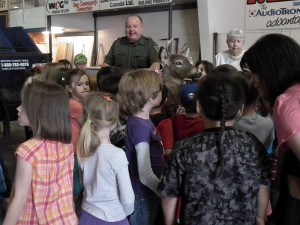 Students took a detailed look at "Fluffly" as Natural Resource Officers explained how wildlife decoys are used to assist in enforcement efforts.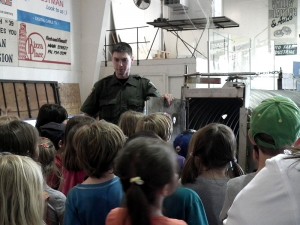 Students were warned to stay away from bear traps and heard why bears need to be trapped, what works best as bait and what happens to the bears after they are trapped. Students were not permitted to "try out" the bear trap, although several of them did make the request.
The above pictures are of the Minitonas Early Years School
Kindergarten and Grade 1 classes.
Click on any of the pictures above to see larger versions.