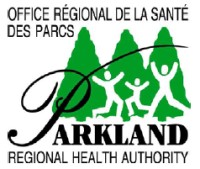 Parkland Regional Health Authority Media Release |
What Parents Need to Know about
Car Seats 
Car crashes kill more children than any other injury, but when children use car seats, they are well protected and less likely to be severely injured. Parents and caregivers can choose the right car seat or booster seat for their child and make sure it is used for every single ride.
Free Car Seat Clinics offered through out the Parkland
Recognizing the power of prevention, the Parkland Regional Health Authority (PRHA) has been proactive in training designated staff to provide car seat inspections to the public throughout the Parkland. "This is a great opportunity for parents or caregivers to ensure their car seat is appropriate for their child(ren) and that the seat does not have any safety issues or recalls with it" stated Health Promotion Coordinator, Jessica Lacasse.
To ensure your seat is right for your child, the following car seat clinics are being offered in conjunction with the Safe Kids Week's theme "Car Seat Safety".
Swan River Preschool Wellness Fair
May 17th at the SR Curling Rink from 10am-3pm
Benito
May 31st from 10am-1pm at the Benito School Grounds, (Teddy Bear Picnic also).
Swan River Friendship Centre
June 2nd from 12pm-3pm.There will also be Family Fun & Games
Roblin EMS Building
June 1st from 10am-1pm, Teddy Bear Picnic offered as well.
Gilbert Plains
June 2nd from 10am-1pm, Teddy Bear Picnic offered as well.
Grandview
June 3rd from 10am-1pm, Teddy Bear Picnic as well.
Or you can contact the health promotion offices in Swan River (734-6618) or Dauphin (629-3002) to schedule a personal car seat inspection.
By the Numbers:
- 3500 children are injured on average each year in car crashes
- 61 children are killed each year on average.
- 1.8 million children are in jeopardy of suffering internal injuries during a crash, because they are not using a booster seat.
The official 'Safe Kids Week' runs from May 30th to June 5th, 2011