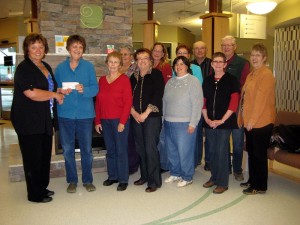 Submitted by: Lynn Williamson | Picture of Sylvia's Angels giving a cheque for $5,782.30 for the Chemo Unit at the Swan Valley Hospital from our talent show on April 9, 2011. 
We want to thank all the people in the valley from the bottom of our hearts who sponsored us, volunteered and participated in this wonderful cause. 
Our event is planned for Apr 14 next year so stayed tuned.