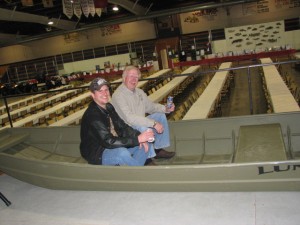 Submitted by: Holly Urban & Melissa Johnson | The Swan Valley Sport Fishing Enhancement Annual Banquet was a tremendous success with 600 people attending this year for the 25th Anniversary. The evening included Displays, Games of Chance, Exhibits, Fish Races, Bid Auctions, Silent Auctions, Door Prizes, Project Updates, Boat Draws, Fishing Stories, Good Times and Laughs. Randy Hart was as good as ever auctioning off the Live Auction Items from Camoflauge Bikinis to a 14 ft. Jon Boat.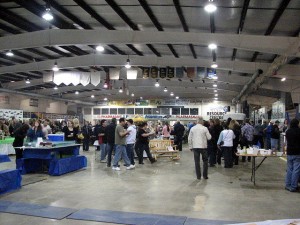 Banquet Floor

Boat Draws Winners:
W.C 14 ft. BOAT & TRAILER (Retail $3,375)
WINNER – Grant White (Roblin, MB)
W.C 16 ft. BOAT & TRAILER (Retail $3,983)
WINNER – Steve Burbeniuk (Dauphin, MB)
1725 LUND BOAT & TRAILER – 90 hp MERCURY 4 STROKE (Retail $28,832)
WINNER – Dustin Walker (Swan River, MB)

Guest Speakers included: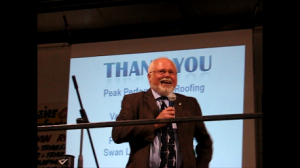 Robert Sopuck, Member of Parliament for Dauphin-Swan River-Marquette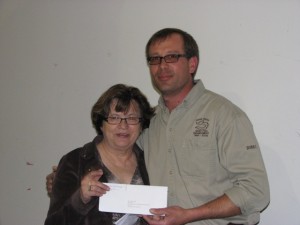 Rosann Wowchuk, Manitoba Deputy Premier and Minister of Finance
SVSFE applied to the Fisheries Enhancement Fund (FEF) for the 2011 Integrated Fisheries Assessment & Fishing and Fisheries Biology Camp (2011). Rosanne Wowchuk presented the approval of these projects along with the cheque for the 2011 Integrated Fisheries Assessment project.
Total amount of both projects = $100,465
SVSFE's 2011 Integrated Fisheries Assessment
The group has developed an efficient plan to encompass both new and additional phases to past and projected programs and research. The project will be 10 months and include the following; fisheries and aquatic research for Whitefish Lake, Wellman Lake, Swan River, and stocked trout Lakes in the Duck and Porcupine mountains; adult walleye transfer/stocking for the surrounding area; and education seminars/events for youth & the public. Ensuring local fishing opportunities for future generations and working together closely with partners to achieve this is one of our main objectives. With the better understanding of our local fishery and the strong educational component of our projects we feel this objective can be met.
2011 Fishing and Fisheries Biology Camp
Three day camp the first weekend in August where youth will learn and appreciate our local fisheries, and what they can do to be a part of it.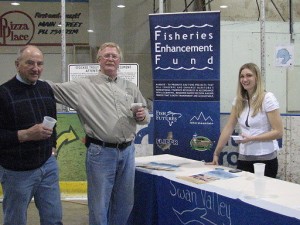 Katherine Ward from Fisheries Enhancement Fund proudly distributed Honorary Fishing Licenses for Women. Valid until Father's Day Weekend.
SVSFE Technicians reminded anglers to submit tagged fish information by handing out Tagged Fish Information Cards. (These cards will be available at Local Lodges & selected fish licensing vendors)
This summer you will see us (Fisheries Technicians;Holly Urban & Melissa Johnson and other SVSFE Directors & Volunteers):
Tracking Walleye at Wellman Lake and on the Swan River
Monitorning Spawning Creeks at Wellman Lake and Whitefish Lake
Monitoring the Spawning Reef at Wellman Lake
Stocking Walleye within the Swan Valley Region
Trap Netting at Whitefish Lake and Wellman lake
Assessing Stocked Trout Lakes within the Duck Mountains and Porcupine Mountains
Education Youth on Fishing Enhancement